"Witch Goddess" Pentagram Pendant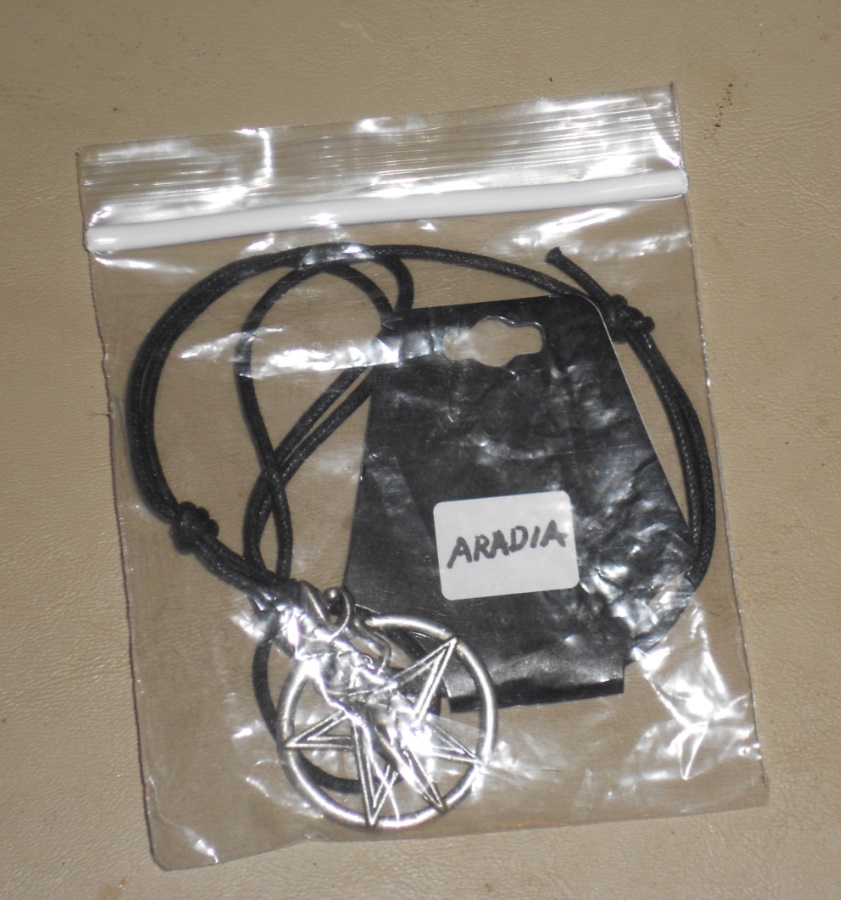 In 2017, I purchased a pendant which--
according to the tag--depicted Aradia.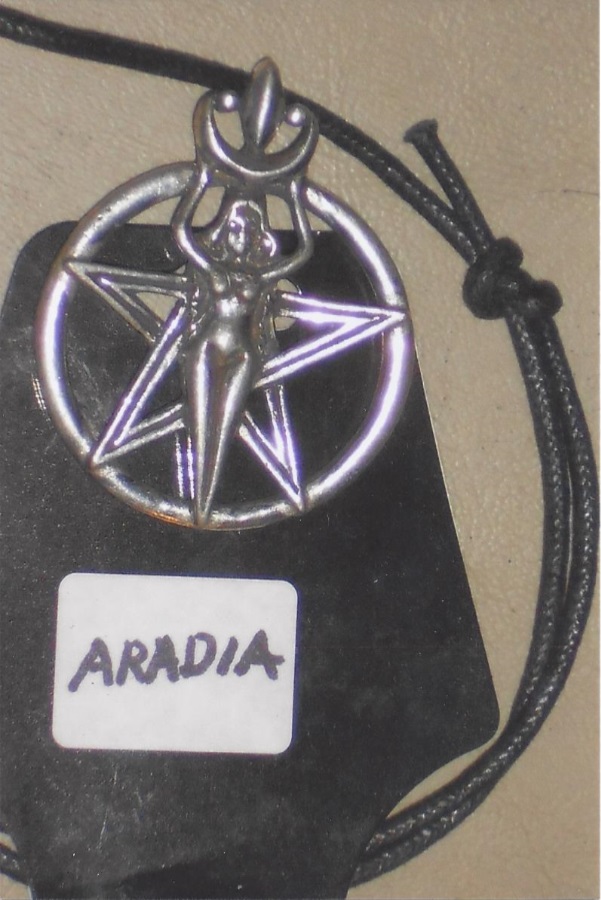 A close-up on the pentagram does indeed
depict a Witch queen drawing down the
power of the Moon, standing in front of a
pentagram.

This pendant clearly used Wiccan or Neo-Pagan imagery associated with Aradia.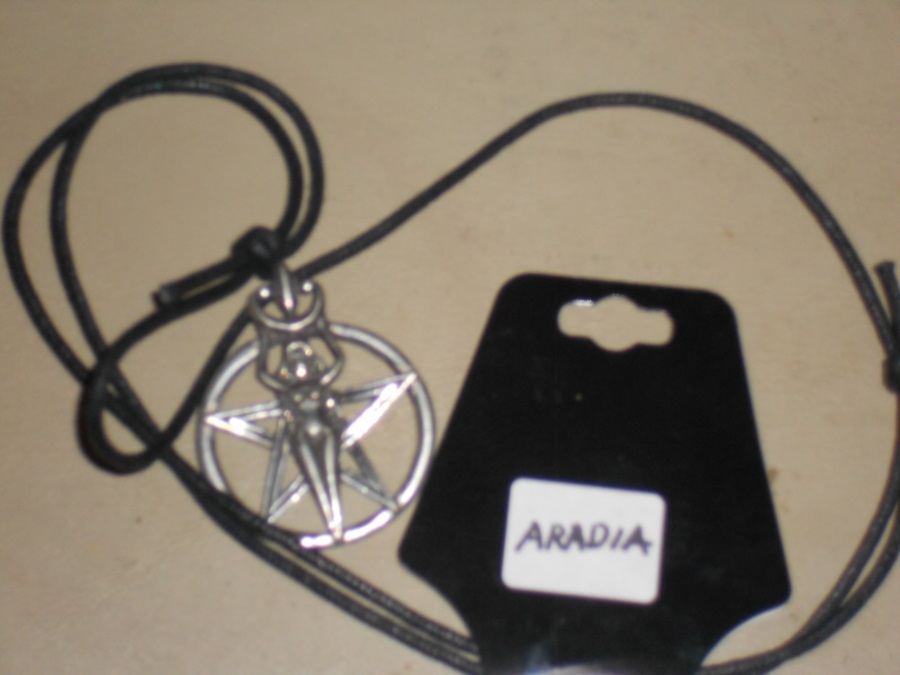 Copyright 2017 Myth Woodling