Outdoor Catholic Shrine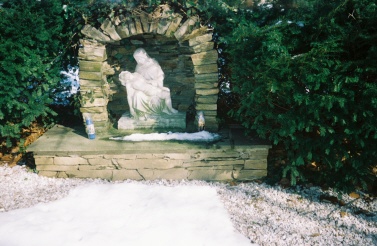 Two prayer candles are placed at an outdoor Catholic shrine,
housing a reproduction of Michaelangelo's Pieta, for
Candlemas 2010--also the Feast of the Purification of Mary.
This devotional candle depicts the image of
Our Lady of Mt. Carmel. The back of the
candle had a prayer to Our Lady of
Mt. Carmel, but it didn't photograph well.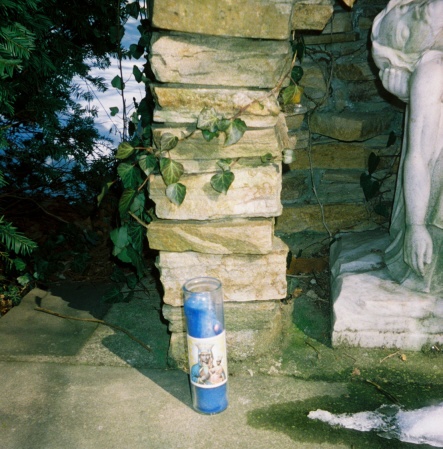 This prayer candle depicts
Mater Salvatoris, "Mother of Our Savior."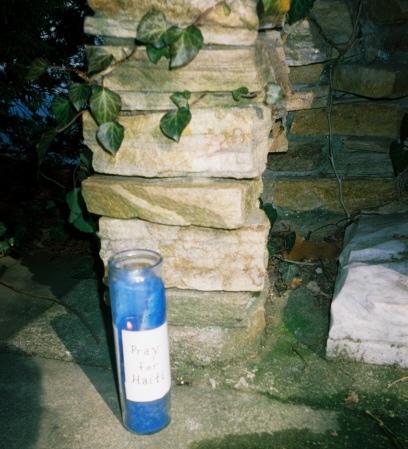 The back of the Mater Salvatoris
prayer candle said, "Pray for Haiti,"
refering to the January 2010
earthquake in Haiti.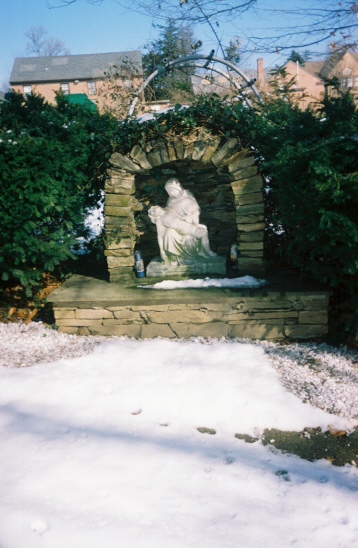 Outdoor Catholic shrine in the snow
with devotional candles for Candlemas.
All photos copyright 2010 Myth Woodling